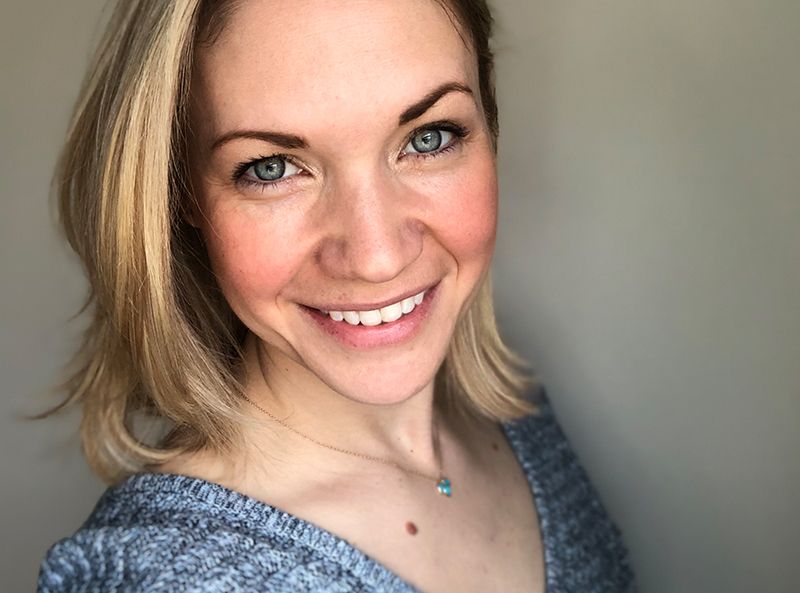 Trish Hartman
YOGA TEACHER
Trish Hartman is a vinyasa yoga instructor who also loves to teach post-natal and kids yoga! She found yoga in 2010 while training for a marathon, looking for a way to stretch her muscles and avoid injury. Yoga did that and a whole lot more! Along with the physical benefits of the practice, she also learned how to better deal with the stressful deadlines that come with being a journalist. (Her day job.) Time on the mat has become time to unwind and re-focus. With each class, Trish offers a vigorous flow with spiritual intention, a meaningful meditation, and a luxurious savasana at the end!
Having practiced through two pregnancies, Trish knows the importance of yoga for new mothers. Returning to – or creating – a practice can be overwhelming with a little one underfoot. It can also be an incredibly rewarding and empowering experience. In her Mommy + Me classes, Trish gently guides new moms through a vinyasa practice in a way that emphasizes the bond between mother and child.  She also includes infant massage techniques that you'll want to incorporate into your everyday routine!
Trish's kids yoga classes are all about fun and exposing children to the practice of yoga in a safe and approachable way. With music, imaginary adventures and stress-relieving tactics, kids will leave class wanting to learn more!
Trish completed her RYT 200 certification course in 2014 at Shanti Yoga Shala in Philadelphia, Pa., and is also certified in CPR and First Aid for adults and children.