SUPPORT SESSIONS
HOLISTIC CONSULTATION FOR GRIEF SUPPORT WITH AN END OF LIFE DOULA + REIKI MASTER
Support Sessions
FOR GRAVELY ILL + DYING INDIVIDUALS | $168

 
Healing virtual space to acknowledge, process, and release the emotional experience of serious illness or nearing the end of life. This intimate session involves a progressive relaxation sequence, distance Usui Reiki healing treatment, and energy reading to balance your subtle body energy flow while also offering deep comfort. Leslie can also help you find clarity on planning your emotional exit, maintaining your total wellness and managing pain, and developing a legacy project or end of life celebration. 
FOR CAREGIVERS + THE BEREAVED | $168
Support sessions involve mindfulness based progressive relaxation, a balancing distance Usui Reiki treatment, and guided emotional reprocessing for a soul settling experience of acknowledging grief and nurturing your wellbeing. Whether you are experiencing initial grief or shock, nearing an anniversary, or interested in understanding this experience more, this space is just for you.
CONSULTATION

|

$100
This practical consultation offers support for navigating the complex experience of a loved one dying. After a guided discussion concerning your unique experience with end of life or grief, Leslie will share a combination of holistic and thanatology based tips and techniques for self-soothing and emotional processing, as well as relevant resources and natural practices for continued care. This is a great option if you're not sure where to start or if you feel like you are dealing with a complicated situation, special population (children, those bereaved by suicide, direct and indirect survivors of violence), or are an empath. Option for a follow up 2-4 weeks later to discuss progress.
Sessions can be held in-person or virtually.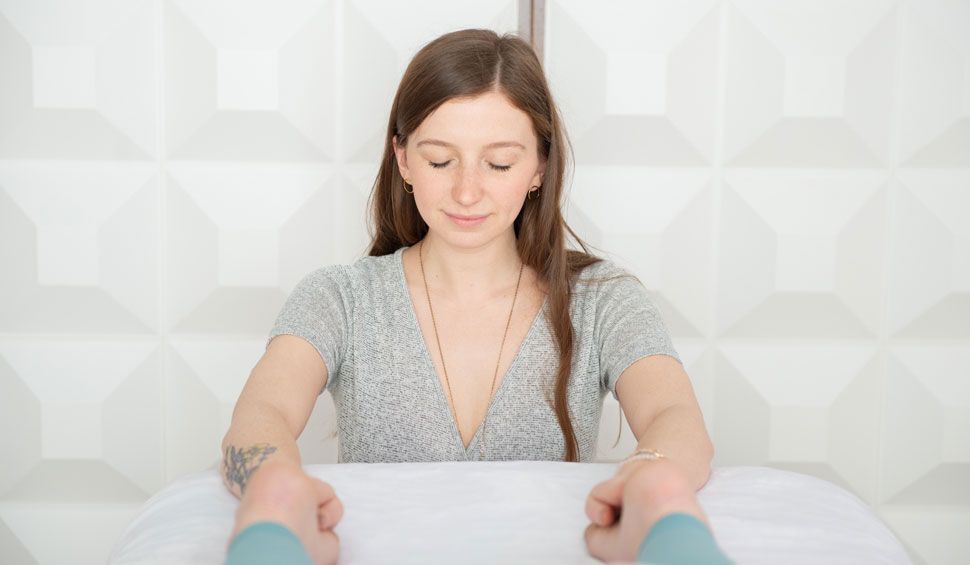 ABOUT
Leslie Conner
Leslie is an extensively experienced Reiki Master and trained End of Life Doula with a Masters Certification in Aging and Applied Thanatology (the study of death, dying, and grief) from the University of Maryland, Baltimore. She believes the gap of care experienced by most Americans during end of life and bereavement can easily and whole heartedly be filled by holistic care. Each Support Session is a deeply comforting experience designed to help you process and integrate one of life's most challenging transitions. If you're going through grief, it's only natural to need a little bit of support. Reach out today and we'll schedule a session.