Virtual Support Sessions
guided wellness experiences for individuals or families experiencing illness, end of life, or grief
Rooted in subtle body energy work and compassionate self-awareness, each support session is curated by healer and end of life practitioner, Leslie Conner, to aid emotional reprocessing and release during end of life or bereavement. This multi-sensory healing experience involves mindfulness based relaxation, weighted props, sacred herbs and oils, intuitive sound and crystal work, and chakra reading. 
Support Sessions
For Illness and End of Life

 
Whether you are experiencing life threatening illness or nearing the end of your life (or you are the caregiver of someone who is), support sessions provide space to acknowledge, process, and release your emotional experience. Mindfulness based healing rituals will soothe your nervous system, heal past trauma, and offer deep comfort. Leslie can also help you find clarity on planning your emotional exit, legacy project, or end of life celebration. 
For Grief
Support sessions involve mindfulness based healing rituals and guided emotional reprocessing for a soul settling experience of acknowledging grief and reconnecting with personal balance. Most of all, support sessions hold space for rest and release. Whether you are experiencing initial grief or shock, nearing an anniversary, or interested in understanding your experience more, this space is for you.
90 minutes  /  Held virtually via Zoom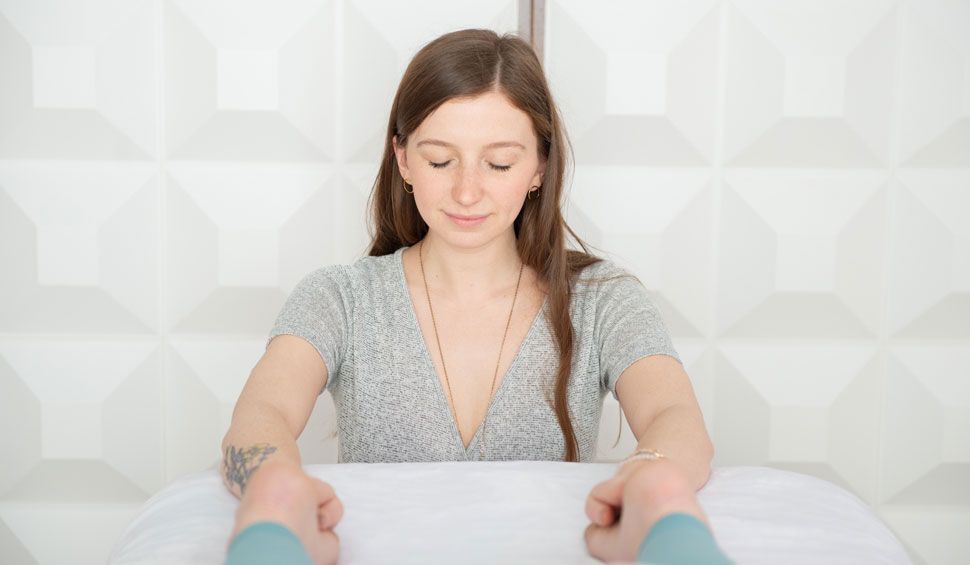 ABOUT
Leslie Conner
Leslie is a yoga teacher, Reiki Master, and intuitive energy worker. She has a masters certification in Aging and Applied Thanatology (the study of death, dying, and loss) from the University of Maryland, Baltimore and is a trained End of Life Doula through the International End of Life Doula Association. She was attuned to Reiki as a seven year old, was raised in the Prancing Peacock, and is dedicated to sharing the empowerment of yoga, energy awareness, and self-healing with her community. Leslie has extensive experience collaborating with private studios, corporate offices, hospitals, and schools, and works with all ages.