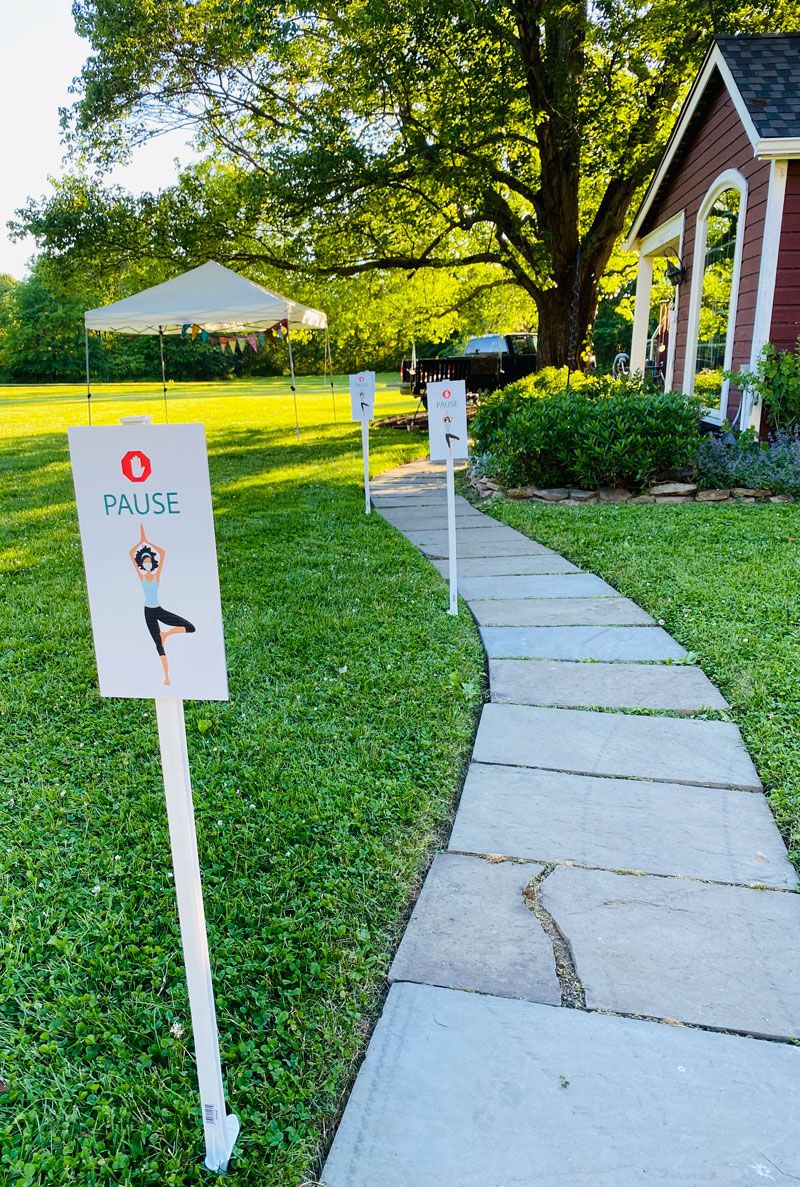 Our Special
COVID Policies
We're taking our time to implement policies that protect students, teachers, and our own family from COVID-19.
Here's what you can expect when attending YOGA:
Outdoor Policies:
Our outdoor sanctuary provides fresh air, beautiful seasonal colors, and a deeply peaceful connection to the earth. Students and teachers have marked spots for their mats. Masks are not required for outdoor classes. The pond keeps a fresh breeze flowing over the yoga deck and surrounding grounds. If you are partial to practicing on either the yoga deck or the side porch, please arrive at least ten minutes before class time, although these spots are not guaranteed. Grass spots offer cushion for knees and help build core strength, so it's really a win-win for your practice.
Indoor Policies:
If you would like to practice without a mask inside our studio, you are required to show us your vaccination card. You can email it to us, or show it to us at the door. Unvaccinated students are required to wear a mask. There are a maximum of 15 marked spots inside. There is plenty of ventilation and a medical grade air purifier in the studio. Surfaces are disinfected in-between classes.