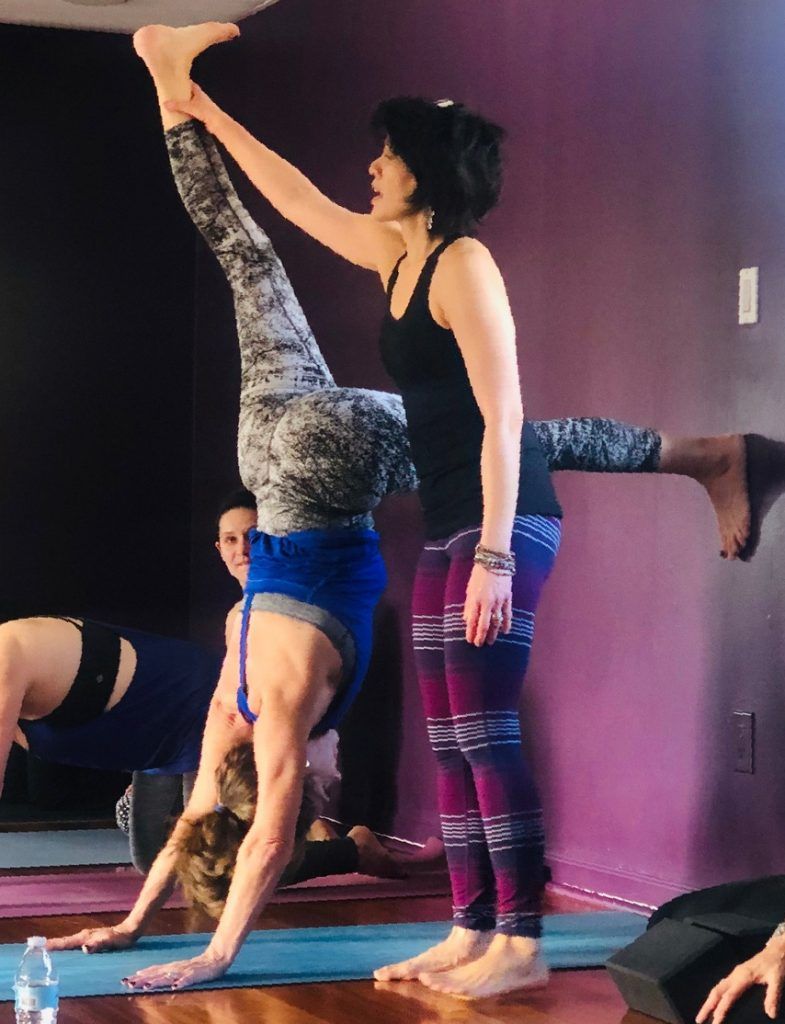 Doris Szeto
YOGA TEACHER
My name is Doris Szeto & I began practicing yoga 11 years ago. I completed over 200 hours of my teacher certification at OM Yoga in NYC in 2005, & an additional certification in Yoga Therapy, also at OM, in 2007. I am registered with the Yoga Alliance, The International Association of Yoga Therapists, & am CPR certified. I teach all levels of Vinyasa yoga in the OM tradition, blending a juicy flow of asanas, with Iyengar-based alignment, connected by attentive breathing & mindfulness.
A native New Yorker for 12 years, I moved to Bucks County in July 2004, where I have enjoyed sharing my love of yoga with my new community. I have a BFA in Photography from NYU, & worked in the advertising & marketing industries.
I continue to practice & explore various yoga systems & philosophies through workshops with Seane Corne, Shiva Rea, Manju Pattabhi Jois, Mark Whitwell, Jason Crandell, Dean Lerner, & Bobbi Goldin, including seminars in Pre-Natal, Restorative, Yoga Therapeutics, & Thai Yoga Massage.