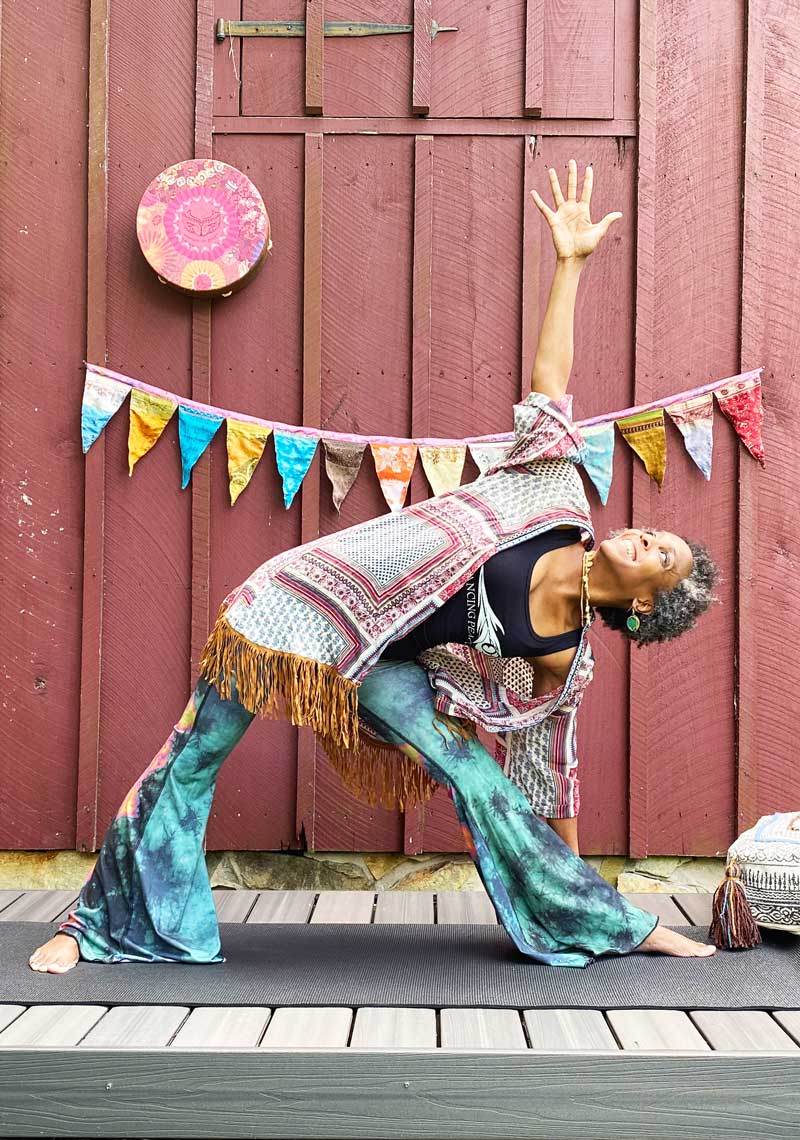 Tiffany Cooper
YOGA TEACHER
Tiffany Cooper began her journey with yoga in 1997 while living in Santa Monica, California. After moving to Pennsylvania she found a supportive community of yoga practitioners and decided she wanted to share the many gifts yoga has given to her with more people. She is certified in Vinyasa Flow yoga as well as Bhakti yoga. As a sadhaka, she meditates and studies sacred texts daily. She also leads meditation classes and seminars.
Tiffany is an Usui Reiki Master and a Four Winds trained Shaman. She has received all of the Munay-Ki healing rites. As an herbalist, astrologer and intuitive she uses her connection to the supernatural world to do readings to help others connect with the energy around them and use it to heal.
She actively works to deepen her practice on a daily basis which is not only a passion but her lifestyle. Her classes are filled with a deep sense of joy, reverence and love that create an environment of strength and self-discovery. She encourages students to listen to their bodies, make their practice their own and channel their energy toward positive intentions.