PRIVATE
Sound Healing
Now Offering Private Singing Bowl Sessions
What are Singing Bowls and what are they used for?
Singing bowls, can be traced back to Asia as early as 2000 B.C. they are made of an alloy of seven different precious metals, which create a range of different sounds and overtones.
Science has confirmed that music, as an organized form of sound can directly affect mood, brain waves, the nervous system and the body chemistry. The vibrations of singing bowls stimulate the body to recreate its own harmonic frequency within the cells and help produce the alpha waves that are present in the brain in deep relaxation. Singing bowls of all sizes are said to clean the atmosphere around us of negative energy and emotional blockages.
LEARN ABOUT THE
Benefits of Singing Bowls
Promotion of energy balance within the body
Reduction of stress
Decrease in muscular tension
Stimulation of toxin removal
Harmonization of cellular body, mind and spirit
Relaxation of the nervous system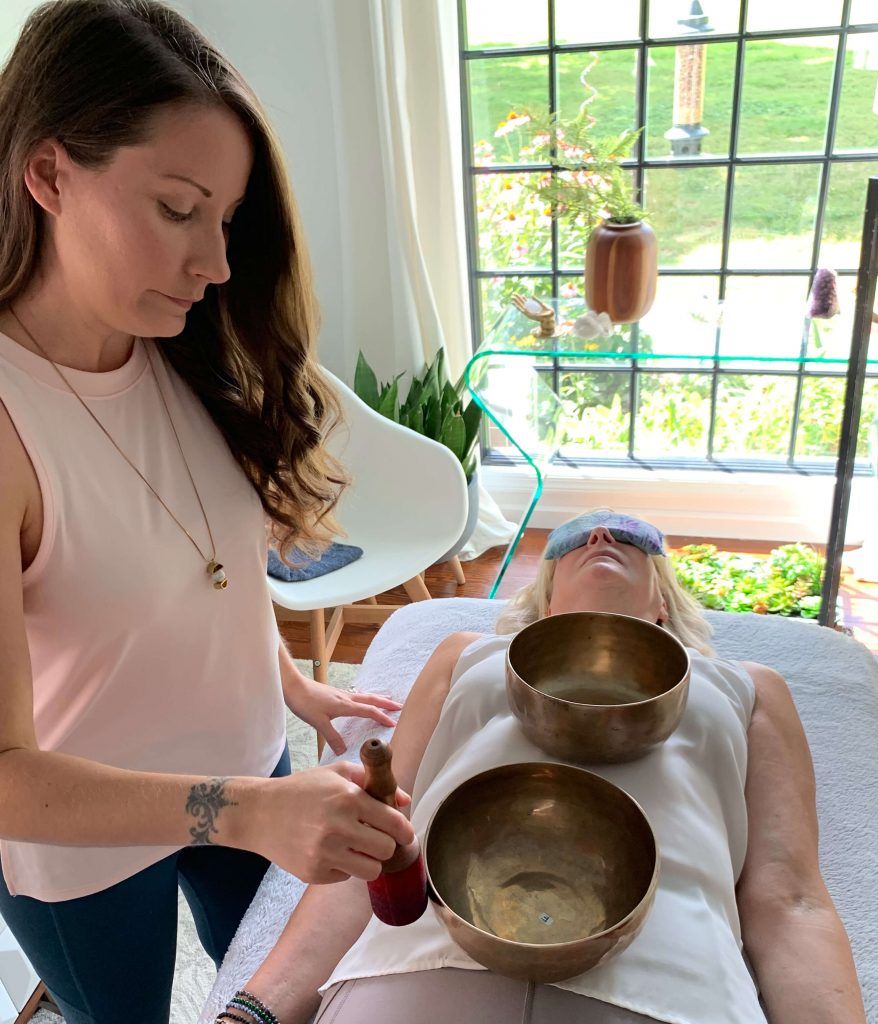 WHAT CAN I EXPECT FROM
My Private Session
In a private singing bowl session, the bowls are placed around the body and some are placed on the actual body. This technique provides a much deeper sound experience for the participant.
A session begins with all Tibetan singing bowls and crystal bowls being played away from the body for some time. Once the body has warmed up to the sound, the bowls are then placed on the actual body. Bowls are played on the front of the body, moving from the top of the head to the soles of the feet. Then again on the back of the body in the same order. Eventually working up to the use of two bowls on the body. There is also attention to areas of the body that need release.