SOOTHING AND HEALING
Massage
Explore and embrace a lifestyle of balanced wellness at The Prancing  Peacock. We believe in preventative self-care, including therapeutic bodywork, balancing energy work, yoga and meditation. Our master therapists and intuitive instructors can teach you how to fit these practices into your life. Preventative wellness respects your body and  honors your mind, while strengthening and protecting against preventable injury, illness, and chronic pain.
Signature Massage
Our signature massage is thoughtfully designed around your individual needs and preferences. Focus on a specific area of concern or melt into full body relaxation as one of our intuitive therapists dissolvestension with a variety of therapeutic techniques.
$85 / 60 minutes  or  $120 / 90 minutes
Prenatal Massage
A deliciously nurturing massage for the mother to be! Always consult your doctor or midwife before scheduling a massage.
$85 / 60 minutes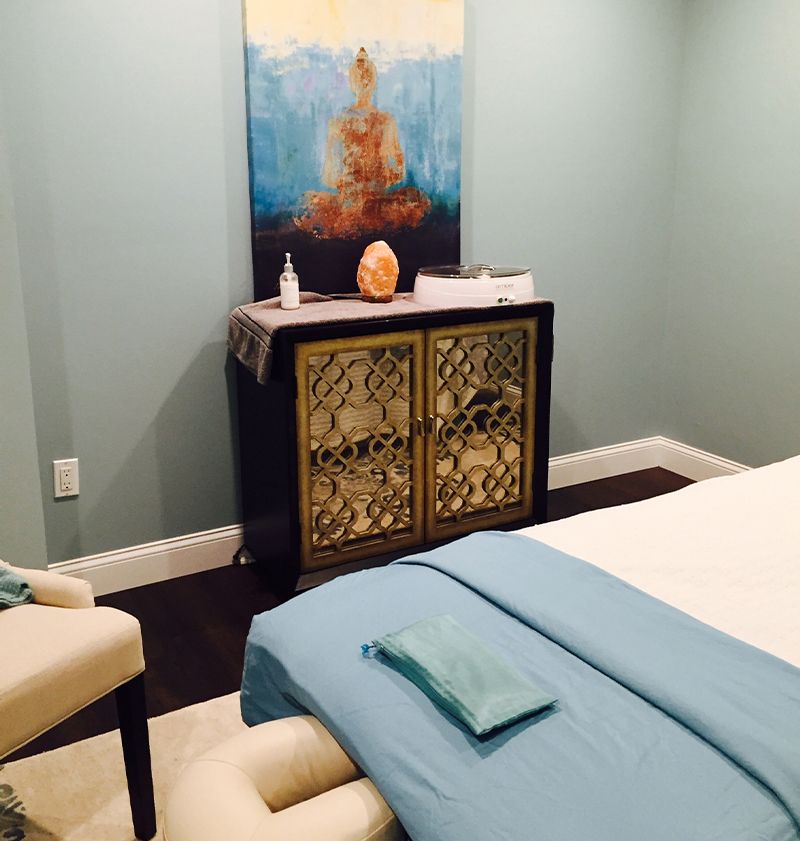 Langhorne Spa
Self care in the castle!
Each of our four Langhorne spa rooms feature soothing colors, purifying salt lamps, and luxurious fabrics to nurture your senses. Sink onto a velvet bolster and feel your stress fade away.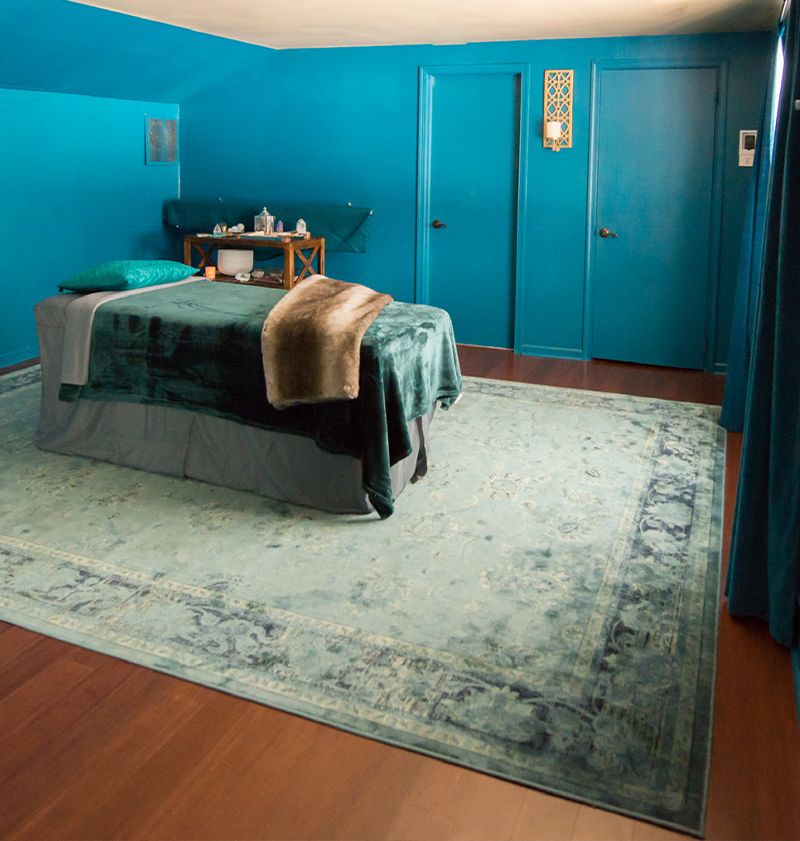 The Teal Room
The Peacock's sacred space for body and energy work.
Climb the spiral staircase into the Teal Room above our Yardley studio for private practice, massage, reiki, and energy work. Covered in deep shades of teal, this divine space radiates peace and relaxation.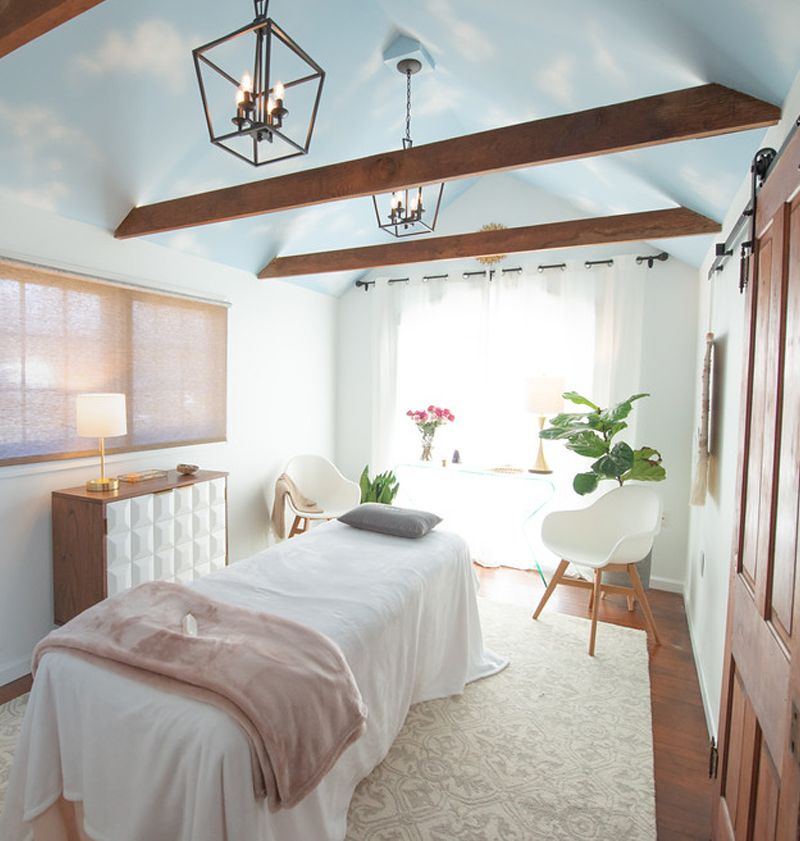 The Cottage.
Private space to heal.
Featuring a stunning view of the pond, butterflies (or snowflakes!) floating just beyond the floor to ceiling window, and clouds on the vaulted ceiling, this unique space offers total relaxation for body and soul.