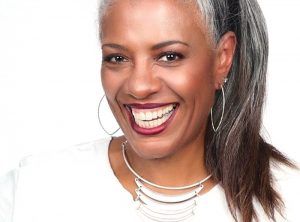 Helen little
MEDITATION TEACHER
"What you seek is seeking you." –Rumi
Meditation is how Helen Little starts every day, peacefully seated in silence, connecting with her intentions. Having an interest in the practice of meditation that goes back nearly thirty years, she deepened her connection to meditation through study and courses at the Chopra Center and via countless books on the subject. As a radio and podcast host, model, writer, speaker, and success coach, it is in the silent stillness she finds her inspiration, her motivation, and her way.
A native of  North Carolina, Helen made her home in Bucks County over twenty years ago, so she could work in both New York and Philadelphia. When she's not on the radio, working on her book projects, in front of the camera, or coaching the next success star; Helen enjoys travel, music, reading, yoga, and sports, along with pro-aging advocacy, philanthropy, spending time with loved ones, and learning new things.
Helen was also attuned to level one Reiki energy healing here at the Prancing Peacock, with plans to continue more study in this field as well as other areas of holistic wellness practices. Her desire for leading guided meditation classes stems from a passion for helping others discover their own deeper meanings and truths in their lives.