ONE-ON-ONE
Private Sessions
Explore a personalized practice under the guidance of an insightful instructor in one of our private spaces. Based on your needs and intentions, we'll pair you with the perfect instructor and arrange a one on one experience of yoga, meditation, reiki, massage, or Breathwork! Excellent for beginners, students looking to deepen their practice, or those with specific goals or concerns.
Private Reiki Session
60 minutes of Reiki to soothe and honor the body and soul. This peaceful hour of self-care involves guided meditation, comforting hands on energy work, and intuitive guidance. Each session is thoughtfully curated by an intuitive Reiki Master to best suit your personal intentions, whether you seek to release stress, soothe anxiety, reconnect to your source of inspiration and clarity, or just rest. You will feel calm, peaceful, and filled with the warmth of unconditional love as Reiki cradles your body and soul.
$85 / 60 minutes
Master Level Energy Work
Access, release, and honor your energy under the expert guidance of a master level energy worker. This guided healing experience involves a curated blend of subtle body energy work, mindfulness relaxation, vibrational healing, and intuitive reading based on your practitioner's professional expertise and extensive training in holistic healing modalities. Each session is a multi-sensory experience of sound, sacred herbs, and pure essential oil aromatherapy.
$150 / 75 minutes
Breathwork Healing
Experience the sublime shift of active breathing guided by certified Level-4 Breathwork Healer and Usui Reiki Master Liz Conner. This unique sequence of active breathwork, guided rest, and transcendent recovery allows you to connect to personal trauma in order to experience profound release, divine clarity, and empowering self-acceptance. Breathwork is practiced lying down with the aid of bolsters, blankets, and an eye pillow, while Liz holds space with sacred healing tools and a personalized playlist of contemporary music to encourage the breath.
$120 / 60 minutes
End of Life Support
An empowered healing experience guided by End of Life Practitioner and Usui Reiki Master Leslie Conner. For individuals nearing the end of their life, caregivers of dying individuals, or anyone grieving the loss of a loved one, this session provides space to reprocess your personal experience with the aid of subtle body energy work, mindfulness relaxation, healing rituals, and intuitive reading. This multi-sensory experience involves sacred herbs and crystals, personalized essential oils blends, and weighted props.
$168 / 90 minutes
LEARN MORE ABOUT END OF LIFE SUPPORT
Private Sound Session on the body
These sessions are like a 'sound massage'. Enjoy an hour of sound meditation with Tibetan & crystal singing bowls, a 28″ wuhan Chinese wind gong, ocean drum, rain stick, thunder drum and chimes. The sounds and vibrations help you to completely focus, guiding you deeper into your meditation practice. You'll leave deeply relaxed and refreshed! Absolutely no experience or prior knowledge is needed.
$120 / 60 minutes
LEARN MORE ABOUT SOUND HEALING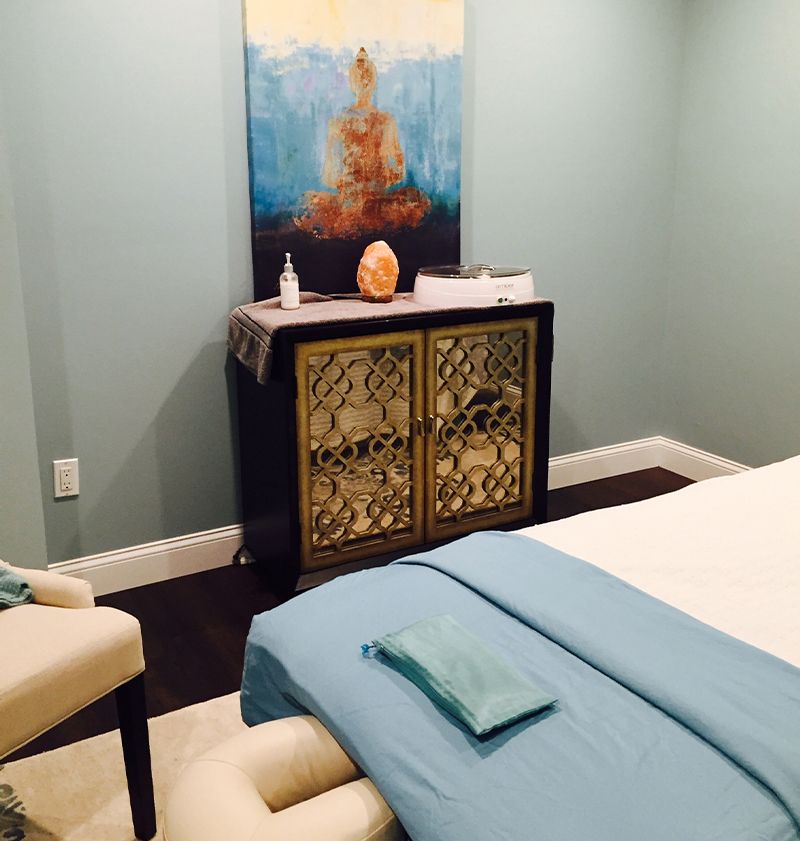 Langhorne Spa
Self care in the castle!
Each of our four Langhorne spa rooms feature soothing colors, purifying salt lamps, and luxurious fabrics to nurture your senses. Sink onto a velvet bolster and feel your stress fade away.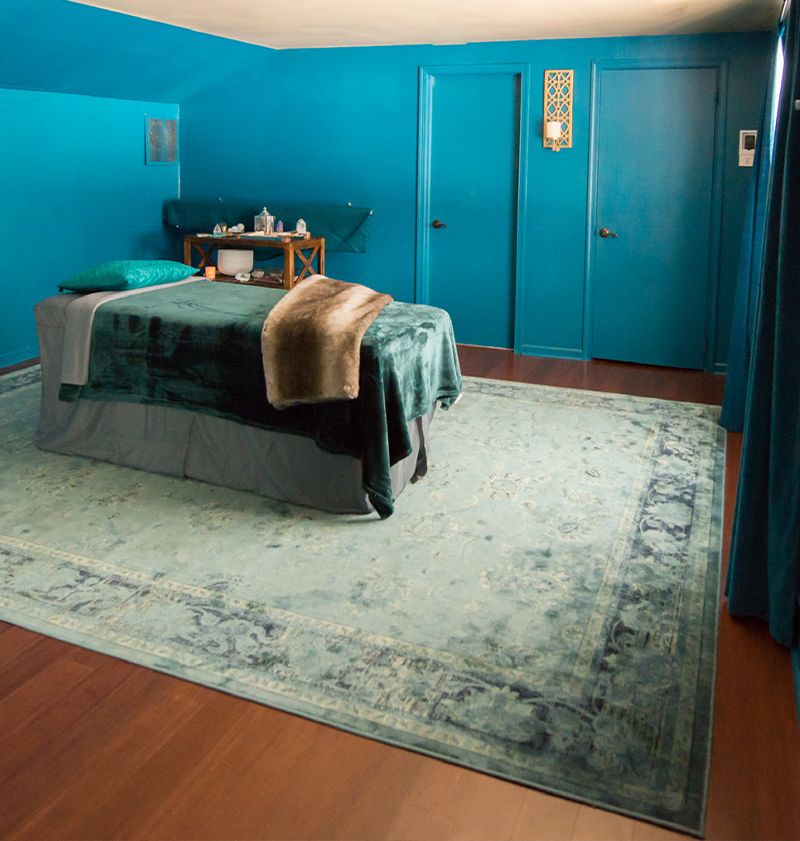 The Teal Room
The Peacock's sacred space for body and energy work.
Climb the spiral staircase into the Teal Room above our Yardley studio for private practice, massage, reiki, and energy work. Covered in deep shades of teal, this divine space radiates peace and relaxation.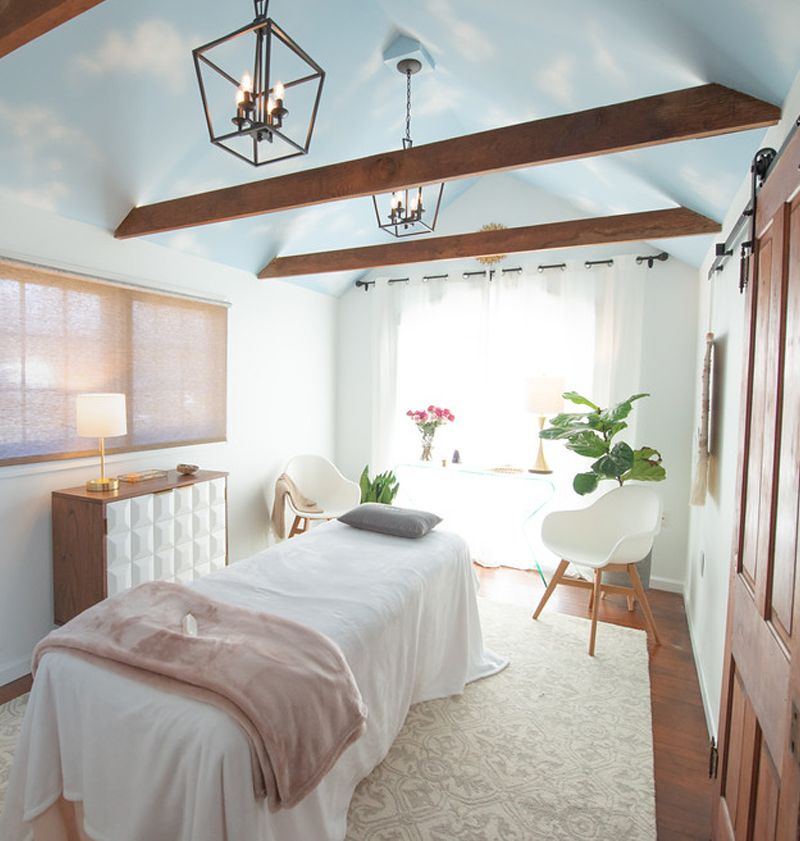 The Cottage.
Private space to heal.
Featuring a stunning view of the pond, butterflies (or snowflakes!) floating just beyond the floor to ceiling window, and clouds on the vaulted ceiling, this unique space offers total relaxation for body and soul.