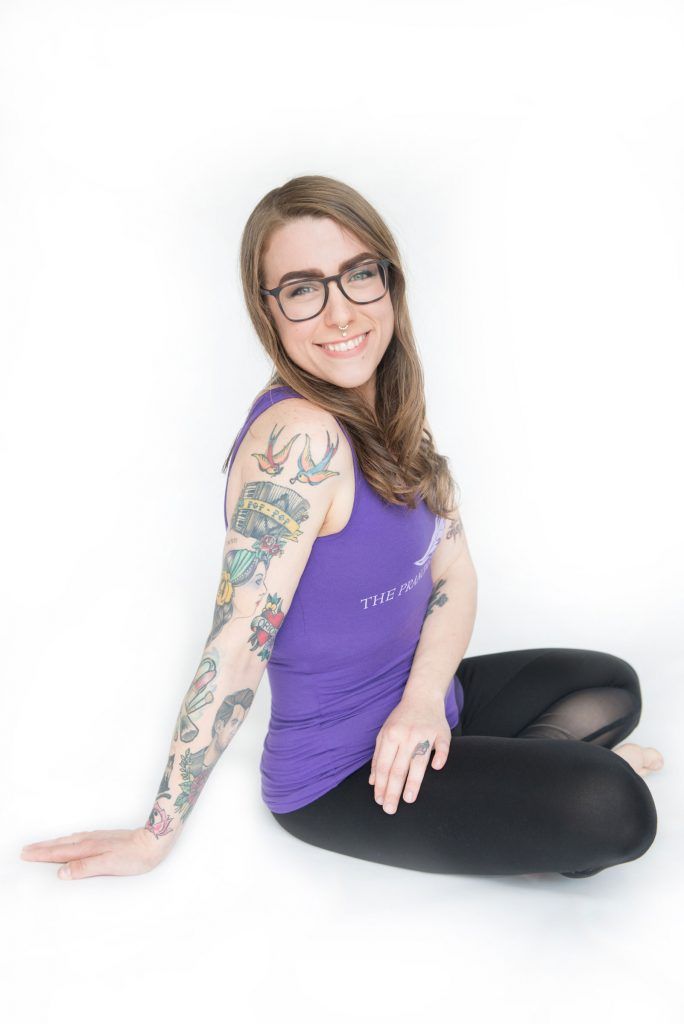 Emily Keller
YOGA TEACHER
Emily's journey to yoga is nothing short of a magical one!
With plans to create an off-grid, sustainable community, she abandoned her life and financial career in Nashville,Tennessee, and spontaneously followed her heart back to her hometown of Philadelphia. Her own experiences with anxiety and depression led her to the study of yoga, meditation, and mindfulness, eventually helping her realize her true calling as a teacher, student, and healer.
Feeling overwhelmed by the many yoga studios Google had to offer, Emily proclaimed to the universe that she'd let the right studio… find her! And it sure did! That same day, someone in passing spoke of the Prancing Peacock, and it just so happened there was a 200 Hour Teacher Training Info Meeting that night! She fell in love with the magic of the studio and four days later, began her first day of teacher training, and shortly after graduating, began and completed the Prancing Peacock's first 300 Hour Yoga Teacher Training Program!
As an intuitive tarot reader, yoga teacher, and astrologer, Emily is passionate about inspiring authenticity, bravery, and freedom through every connection, class, and conversation. Compassion and self-love are the core of her practice, which is to hold a safe and sacred space for everyone.
Off the mat (and sometimes on!) you can find Emily giving out hugs, telling stories of ancient goddesses, singing to trees, and marveling at the moon!